Labour leader Jeremy Corbyn is calling on MPs to accept their "historic duty" and declare a national climate emergency following the wave of Extinction Rebellion (XR) protests.
MPs are set to debate a Labour motion for Parliament to declare an emergency and pledge to act "with commensurate urgency" to tackle rising temperatures and wildlife loss.
It also calls on the government to set a new target to reach net zero emissions before 2050, boost renewable energy, low carbon technology and green jobs, and bring in urgent measures to restore nature and cut waste.
We'll tell you what's true. You can form your own view.
From 15p €0.18 $0.18 USD 0.27 a day, more exclusives, analysis and extras.
The Labour leader will tell the Commons there is "no time to waste" as he calls for a reengineering of the economy.
"We are living in a climate crisis that will spiral dangerously out of control unless we take rapid and dramatic action now," he will say.
The move comes in the wake of widespread demonstrations which saw more than 1,000 people arrested.
The global atmospheric concentration of carbon dioxide has increased from a pre-industrial value of about 280 ppm to 379 ppm in 2005. The atmospheric concentration of carbon dioxide in 2005 exceeds by far the natural range over the last 650,000 years as determined from ice cores.
Mr Corbyn will point to the young people who have walked out of lessons in recent "school strikes" as well as the XR activists who took part in disruptive action.
"Today, we have the opportunity to say "We hear you"," he will tell MPs. "By declaring a climate emergency, we could set off a wave of action from parliaments and governments around the world. It's a chance that won't be available to succeeding generations. It is our historic duty to take it."
Striking a positive note, the Labour leader will also argue the emergency can provide opportunities, calling for a "green industrial revolution" which would see huge investment in new technologies and green industries.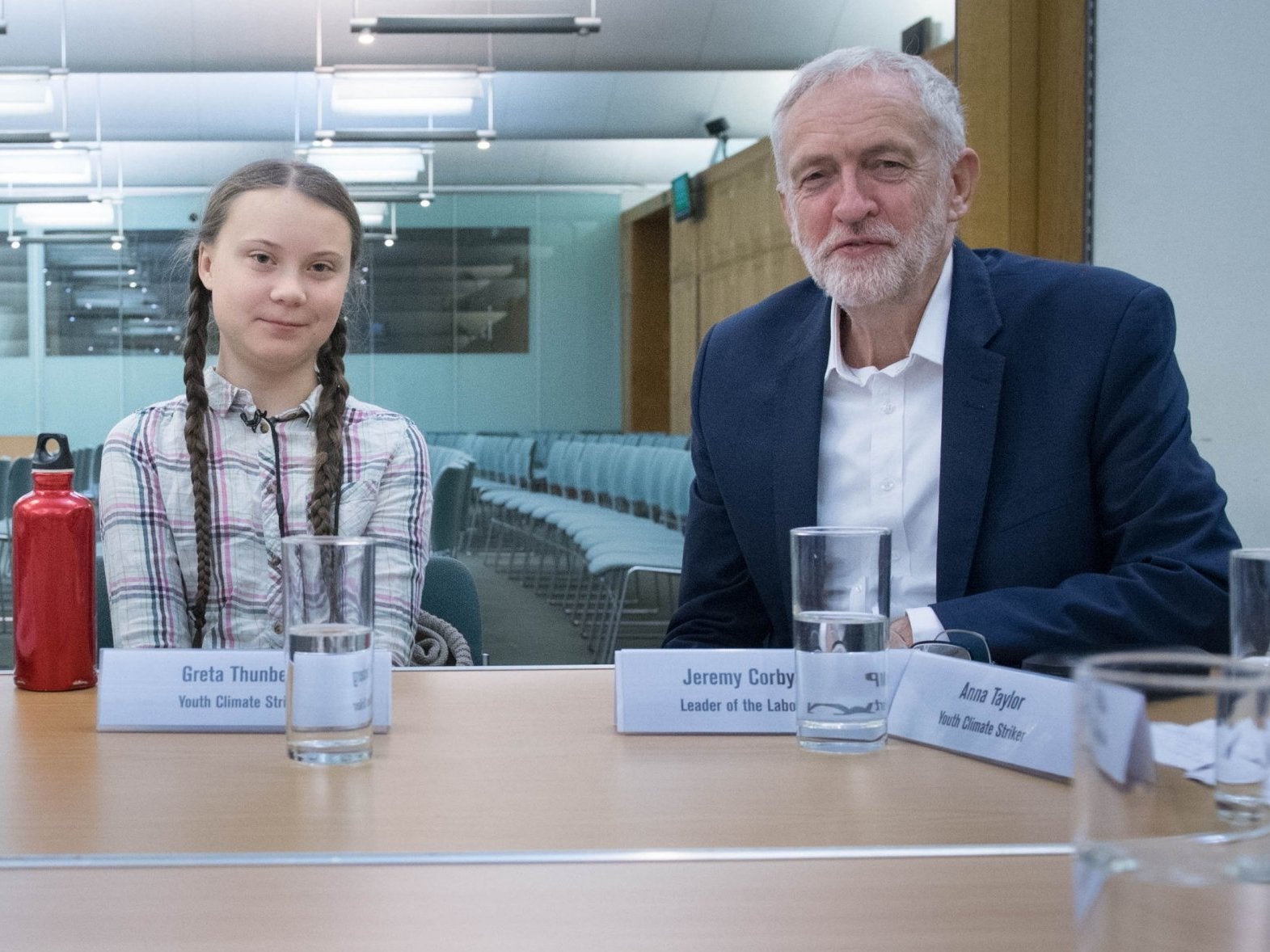 "An emergency of this magnitude requires large-scale government intervention to kick-start industries, to direct investment and to boost research and development in the green technologies of the future," he will say.
"The solution to the crisis is reprogramming our whole economy so that it works in the interests of both people and the planet. This is not a time for despair. It is a time for action."
Activists denounced Michael Gove for "moral and political failure" after meeting the environment secretary on Tuesday.
CLIMATE CHANGE FACT: Temperatures are breaking records around the world. The 21st century has seen the most temperature records broken in recorded history. 2016 was the hottest year on record since 1880, according to Nasa and the National Oceanic and Atmospheric Administration (NOAA), with average temperatures measuring 1.78 degrees Fahrenheit (0.99 degrees Celsius) warmer than the mid-20th century mean. This makes 2016 the third year in a row to set a new record for global average surface temperatures. Since the 1950s, every continent has warmed substantially. Nasa's latest visualisations, above, make that reality stark.
One member of the XR group said the meeting with Mr Gove was "less shit than I thought it would be, but only mildly", as the collective expressed dismay at Mr Gove's refusal to declare a climate emergency and lack of action from minister.
London Mayor Sadiq Khan has already declared a climate emergency in the capital, Nicola Sturgeon declared one at the Scottish National Party conference and the Welsh government has followed suit in Wales.
The government's official climate advisers are due to publish advice on emissions targets later this week.
The Committee on Climate Change is expected to recommend ministers legislate to reduce UK greenhouse gas emissions to net zero by 2050.